Scripture memorization is believed by many to be essential to the life of the Christian but it should be viewed by everyone in that manner. At PBC, we see this as a worthy objective and Psalm 90 has been selected for 2017.  This particular Psalm was written by Moses and was inspired by God.  It is one of the great Psalms in the Bible.  As we enrich our spiritual lives with Scripture, we will find that the goodness and grace of God will increase our vocabulary in a manner that speaks often and well of Him.  The congregation that knows Jesus Christ in this way is ready to make Him known.  Each month, we will endeavor to quote responsively as a congregation a few verses until we have learned the Psalm in its entirety.  For the month of January, we start with:
1. Lord, thou hast been our dwelling place in all generations.
2. Before the mountains were brought forth, or ever thou hadst formed the earth and the world, even from everlasting to everlasting, thou art God.
Resolve to Know
According to a recent surveys conducted by the University of Scranton and the Journal of Clinical Psychology, the Top 10 New Year's Resolutions for 2015 were: . . . (to continue reading, click here)
Bottles are available in the Welcome Center
You may put your spare change in the bottles for return to A Women's Pregnancy Center Marianna.  Our gifts will be collected through January 31, 2017.  Any age may participate! 
For more information on Missionary Moments in the Cooperative Program, see the Outreach page under About Us or click on the link.
 
For the latest happenings for Women on Mission, see the Outreach page.
Sharper! Ministry Conference
February 23, 2017
Offered at nearly 20 locations including Pensacola, Panama City, and Tallahassee
A day of strengthening as ministry peer groups come together to gain fresh perspectives from fellow ministry leaders.  Be renewed.  Be equipped.  Be challenged.  Remain sharper!
Deacon-sponsored Men's Prayer Breakfast
Sunday, January 22, 2017
9:00 am
Judge Wade Mercer and his son, Jonah, will be sharing about their mission trip to Nicaragua last summer.  All men & sons are encouraged to come and bring friends.
The latest book review is Stop Dating the Church by Josh Harris, which is found on the Book Reviews page under Pastors' Blog.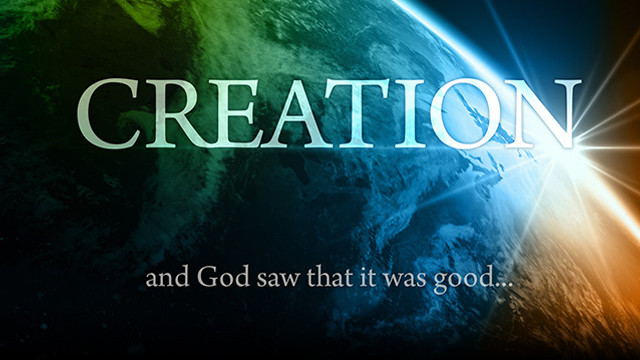 Frequently, we read articles pitting science against faith in creation, especially Christianity.  But, is  creationism both reasonable and scientific?  Read more here.
Matthew 21:43 (ESV)
Therefore I tell you, the kingdom of God will be taken away from you and given to a people producing its fruits.
Click here to read more!