Scripture memorization is believed by many to be essential to the life of the Christian but it should be viewed by everyone in that manner. At PBC, we see this as a worthy objective and Psalm 90 has been selected for 2017.  This particular Psalm was written by Moses and was inspired by God.  It is one of the great Psalms in the Bible.  As we enrich our spiritual lives with Scripture, we will find that the goodness and grace of God will increase our vocabulary in a manner that speaks often and well of Him.  The congregation that knows Jesus Christ in this way is ready to make Him known.  Each month, we will endeavor to quote responsively as a congregation a few verses until we have learned the Psalm in its entirety.  For the month of February, we continue with:
3 Thou turnest man to destruction; and sayest, Return, ye children of men.
4 For a thousand years in thy sight are but as yesterday when it is past, and as a watch in the night.
The following link will take you to the 2017 information page for the Annie Armstrong Easter Offering.  You can also watch last year's video at the bottom of this page.
https://www.anniearmstrong.com/mission-central/how-we-can-work-together-for-his-kingdom
Nothing draws from a preacher the desire to be faithful in his pulpit ministry quite like the appetite of the people for the Word he is charged to proclaim. It is this appetite for the Bible that gives fuel "for the journey." (to continue reading, click here)
For an overview of many of the the ministries at PBC - including families, couples, men, women, youths, children, growth, and outreach - be sure check the Ministries Page for more information on how you may get involved.
Baptisms
Sunday, February 12, 2017
Is Christ your Lord and Savior?  Are you trusting in Him alone for the forgiveness of sins and eternal life but have yet to be baptised?  Well.... here's your chance!
Contact Pastor Kleiser or Pastor Darbyshire right away for details about being baptized during the morning worship service on February 12th. 
For more information on Missionary Moments in the Cooperative Program, see the Outreach page under About Us or click on the link.
 
For the latest happenings with Women on Mission, see the Outreach page.
Come join the Ladies' Prayer Group on the first Monday of each month at 5:00 pm.  For further details, click the link to the Outreach Page.
Dr. Jonathan Sarfati - CMI scientist and author
Goodwater Free Will Baptist Church, Newton, AL
Sunday, February 19, 2017
6:00 PM
If you're interested in attending and would like to carpool with others, contact the Church office.  We will leave the Church at 3:30 pm and return no later than 10:00 pm.
2017 Celebration of Life Banquet and Fundraiser
Eastside Baptist Church, Marianna
Tuesday, February 21, 2017
6:00 pm
Keynote Speaker:  Dr. Ted Traylor
Contact AWPCM or Eastside Baptist Church for details and reservations.
Sharper! Ministry Conference
February 23, 2017
Offered at nearly 20 locations including Pensacola, Panama City, and Tallahassee
A day of strengthening as ministry peer groups come together to gain fresh perspectives from fellow ministry leaders.  Be renewed.  Be equipped.  Be challenged.  Remain sharper!
Please remember to keep the Stop Over House in your prayers.
"The moment students set foot on the contemporary campus, their Christian convictions and discipline are assaulted."  Find out how to victoriously face this assault in How to Stay Christian in College by J. Budziszewski, which is found on the Book Reviews page under Pastors' Blog.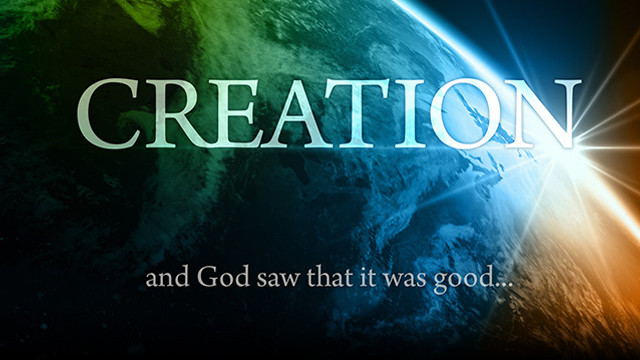 Frequently, we read articles pitting science against faith in creation, especially Christianity.  But, is  creationism both reasonable and scientific?  Read more here.
Leviticus 11:10 (ESV)
But anything in the seas or the rivers that has not fins and scales, of the swarming creatures in the waters and of the living creatures that are in the waters, is detestable to you.
Click here to read more!