Christmas Sermon Series
Why did God become man?  The Incarnation is at the heart of the Christian Gospel.  It is one of the most profound mysteries of our faith, which has fueled millennia of devotion and wonder.  In the Old Testament, the prophecies foretelling God's Incarnation prepared His people for their coming Redeemer.  These passages ready our hearts as well.  We are all so busy trying to fill our lives with what we think we need when what we need most of all is the Lord Jesus Christ.  Christmas season is an opportunity to pause in the midst of our busy lives and open our hearts.  As we celebrate the birth of Christ this Christmas season, join us in Sunday morning worship as we consider where we find true hope and peace.

1 What shall we say then? Shall we continue in sin, that grace may abound?
2 God forbid. How shall we, that are dead to sin, live any longer therein?
3 Know ye not, that so many of us as were baptized into Jesus Christ were baptized into his death?
4 Therefore we are buried with him by baptism into death: that like as Christ was raised up from the dead by the glory of the Father, even so we also should walk in newness of life.
5 For if we have been planted together in the likeness of his death, we shall be also in the likeness of his resurrection:
6 Knowing this, that our old man is crucified with him, that the body of sin might be destroyed, that henceforth we should not serve sin.
7 For he that is dead is freed from sin.
8 Now if we be dead with Christ, we believe that we shall also live with him:
9 Knowing that Christ being raised from the dead dieth no more; death hath no more dominion over him.
10 For in that he died, he died unto sin once: but in that he liveth, he liveth unto God.
11 Likewise reckon ye also yourselves to be dead indeed unto sin, but alive unto God through Jesus Christ our Lord.
12 Let not sin therefore reign in your mortal body, that ye should obey it in the lusts thereof.
13 Neither yield ye your members as instruments of unrighteousness unto sin: but yield yourselves unto God, as those that are alive from the dead, and your members as instruments of righteousness unto God.
14 For sin shall not have dominion over you: for ye are not under the law, but under grace.
15 What then? shall we sin, because we are not under the law, but under grace? God forbid.
16 Know ye not, that to whom ye yield yourselves servants to obey, his servants ye are to whom ye obey; whether of sin unto death, or of obedience unto righteousness?
17 But God be thanked, that ye were the servants of sin, but ye have obeyed from the heart that form of doctrine which was delivered you.
18 Being then made free from sin, ye became the servants of righteousness.
19 I speak after the manner of men because of the infirmity of your flesh: for as ye have yielded your members servants to uncleanness and to iniquity unto iniquity; even so now yield your members servants to righteousness unto holiness.
20 For when ye were the servants of sin, ye were free from righteousness.
21 What fruit had ye then in those things whereof ye are now ashamed? for the end of those things is death.
22 But now being made free from sin, and become servants to God, ye have your fruit unto holiness, and the end everlasting life.
23 For the wages of sin is death; but the gift of God is eternal life through Jesus Christ our Lord.
- Romans 6:1-23 (KJV)
Scripture memorization is believed by many to be essential to the life of the Christian but it should be viewed by everyone in that manner. At PBC, we see this as a worthy objective and Romans chapter six has been selected for 2016.  This is one of the great chapters in the Bible that will assist us in giving due diligence to the struggles experienced as we endeavor to walk worthy of the Lord in this fallen world.  As we enrich our spiritual lives with Scripture, we will find that the goodness and grace of God will increase our vocabulary in a manner that speaks often and well of Him.  The congregation that knows Jesus Christ in this way is ready to make Him known.
The Beauty of Christ and Christmas
Imagine for a moment that the four gospels are great pieces of classical music.  We might say the gospels of Matthew and Luke begin with themes that have the air of a lullaby. They recount the nativity, the incarnation, the birth and infancy of Jesus Christ.  Mark's gospel, on the other hand, begins with a fanfare. It is the heraldic ministry of John the Baptist announcing the coming of Jesus Christ.  John's gospel however, the fourth gospel, begins neither with a lullaby nor the trumpet blasts of a herald; it begins, rather, with a soaring choral anthem.  It begins at the pinnacle of doxology.  It does not tell us about the birth of Christ; neither does it talk about John the Baptist's ministry.  No, John plunges with us into the ocean depths of mystery and profundity, talking to us about the unity of the triune God and the two natures, divine and human, that subsist in the single person of the Lord Jesus Christ.  "In the beginning was the Word and the Word was with God and the Word was God.  He was with God in the beginning."  He starts with the most profound of statements as though to make absolutely sure that whatever else you think about the birth of Jesus, as we contemplate His coming at Christmas time, you get this much - that Jesus Christ is a Man like no other. And holy awe, stunned and reverent before the mystery of the God-Man, ought to mark every one of our responses to Him. 

Otherwise, we might be tempted to dismiss His birth as an irrelevance.  What could be more run of the mill?  There's nothing weaker, nothing more mundane, really, than the birth of yet another baby - a peasant child, born in impoverished circumstances millennia ago.  Irrelevant, right?  Or, perhaps, we might assimilate the story of the coming of Christ into a larger narrative marked by Christmas sentimentality.  You know, a story about a baby in a manger to go along with the tinsel and the bright lights.  But, as we stare together into the rude cattle trough where the Christ-Child was laid, John is telling us here in his prologue that we have, in fact, come to the edge of the abyss, to the brink of ineffable glory, to mystery and majesty made flesh.  Throughout the month of December, we are focusing on a moment in time that has changed all human history. Take time to read with anticipation and Spirit-dependence the beginning of John's gospel and the opening few verses of his prologue, which are arguably the most profound and beautiful statement of Christ's person and work ever penned.
- Pastor Kleiser
Missionary Moment
Bill and Jan Smith - Church Planters, New Creation Fellowship, Chelsea, VT
Pray that God's love will continue to show through them as they share the Gospel with the people of Chelsea, and join them in praying for additional laborers for the work in Vermont.
For the month of December, WOM is sponsoring a mission project through the Samaritan's Purse Gift Catalog.  They are asking each Sunday School class to look through the catalog and choose one or more gifts to help the needy around the world.  After choosing your gift, please make the check payable to Samaritan's Purse and fill out the order form in the center of the book.  Please turn in all orders to the Church office by Christmas Day, Sunday, December 25, 2016.
Thank you for your participation in giving hope to those in desperate need of the Savior's love.
Sharper! Ministry Conference
February 23, 2017
Offered at nearly 20 locations including Pensacola, Panama City, and Tallahassee
A day of strengthening as ministry peer groups come together to gain fresh perspectives from fellow ministry leaders.  Be renewed.  Be equipped.  Be challenged.  Remain sharper!
Lottie Moon Christmas Offering
We will be collecting throughout December.  Giving envelopes can be found in the pews or in the Welcome Center.
Starting in 1888, the Lottie Moon Christmas Offering was established to empower the international missions efforts for Southern Baptists.  After more than a century, the annual offering continues its steady growth.  Your giving enables missionaries to be sent to make disciples and multiply Churches among unreached people and places for the glory of God.
Quarterly Business Meeting
Wednesday, December 21, 2016
7:00 pm
Who wants to go caroling?
We will leave PBC on the Church bus to visit The Courtyard Nursing Home and those in need.
Tuesday, December 20, 2016
Bus leaves PBC at 6:00 pm
All children must be accompanied by a parent or guardian
Contact Asst. Pastor Darbyshire or the Church office for details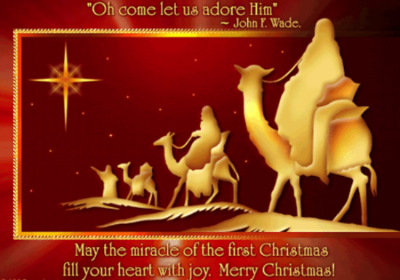 On Tuesday, December 20th at 3:30 p.m., a team of volunteers from PBC will leave to serve the boys at Gateway Academy in Bonifay with an evening meal and a Christmas worship service.  You can help by notifying the Church office that you want to come along. If you cannot travel with us, perhaps you can make a food item or dessert. We want your prayers too. We are expecting about 50 in attendance.  Once a Christian military school, Gateway is now so much more . . . it is a life-changing boarding school for boys that builds discipline, respect and leadership - boys who have gotten off track in life, need discipline and order. They need to learn a trade, begin to show respect for authority, and for their loved ones. And, most of all, they need God in their lives. This ministry is served by our own Jeremy Schoemann, who works as a senior counselor. It is also an opportunity that guarantees eternal reward. 
A Not-So-Silent Night
Sunday, December 18, 2016
6:00 pm
One Small Child
Sunday, December 18, 2016
During the Morning Worship Service
Practice every Sunday at 4:00 pm
If you are interested in participating, see Matt Fredryk or contact the Church office.
Christmas Outreach at the Hatton House
Wednesday, December 14, 2016
6:30 pm
We'll be meeting at PBC and leaving on the Church bus at 6:10 pm
All children must be accompanied by a parent or guardian
Contact Asst. Pastor Darbyshire or the Church office for details
Fellowship Outreach
Tuesday, December 13, 2016
Restaurant to be announced
Sunday, December 11, 2016
9:00 am
Come and enjoy a wonderful meal provided by the Church and prepared by our deacons.
Christmas Parades
Friday, December 9, 2016 - Grand Ridge
Line-up: 3:30 pm
Parade: 4:00 pm
Saturday, December 10, 2016 - Sneads
Line-up: 3:30 pm
Parade: 4:00 pm
If you would like to participate or have questions, see Jami Folsom
Friday, December 9, 2016
5:00 pm - 8:30 pm
We will watch you children while you do your Christmas shopping.  Drop them off at the PBC Fellowship Center for Christian-based movies, games, crafts, fun, and snacks.  Due to security awareness, please make sure that you check them in and out promptly.
More volunteers are needed
Contact the Church office for more details.
Paint Party at the Association Office
Friday, December 16, 2016
8:30 am
The office will be closed December 23, 2016 until January 3, 2017
Meeting during Fellowship Supper
Wednesday, December 7, 2016
6:30 pm
In his book, Stop Dating the Church, Josh Harris makes the statement, "… even though I had stopped playing the dating game with girls, I was perfectly happy to keep playing it with the Church.  I liked attending on weekends, and I enjoyed the social benefits of Church, but I didn't want the responsibility that came with real commitment."
He goes on to describe what real commitment looks like in a relationship with others, with God, and with His bride (the Church).  We are to see the Church from heaven's perspective, think globally, love locally, put passion in action, and discern what matters most to God.  Pastor Harris continues, "… remember that you're not here to be entertained.  You're not part of an audience - you're part of a congregation.  You stand before the Audience of One."
For a concise view of the value of the local Church and God's perspective on commitment, check out this excellent book by Josh Harris.
- Asst. Pastor Darbyshire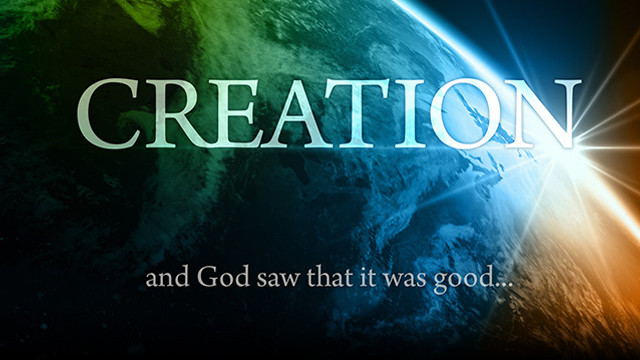 Many today think that humans exist merely because of a freak cosmic accident that had no cause or purpose. As Oxford University professor Peter Atkins said, 'We are just a bit of slime on the planet'. Even many who say that they 'believe in God' have been 'educated' in this new 'enlightened' way of thinking. Thus they now  think that the Bible, which claims to be the Word of God, is merely the words of fallible men. Consequently, they see themselves as free to invent their own ideas about God, rather than submitting to what God has revealed in the Bible. This naturalistic philosophy [evolution] removes any clear source of authority in our lives. If there is no Creator-God who rules over us, then there is no ultimate basis for morality.  We take seriously the example of the Apostle Paul in refuting arguments that stand against the knowledge of God [2 Corinthians 10:5] and the commandment of Jesus Christ that we have a duty to love God with all our hearts, soul and mind [Matthew 22:37]. We must apply intellectual rigor to our faith if we are to be faithful to our Lord and Savior's instruction.  It is for this reason [and others] that we encourage you to visit an excellent website by going to creation.com. You can use the search window to find thousands of articles on the subject of creation.  It is all free.
- C.D. Kleiser
James 2:10 (ESV)
For whoever keeps the whole law but fails in one point has become accountable for all of it.
Click here to read more!